Check out these books for help with parenting teens this World Book Day!
What's My Teenager Thinking?
Tanith Carey   
Available here https://www.amazon.co.uk/Whats-Teenager-Thinking-Practical-psychology/dp/0241389461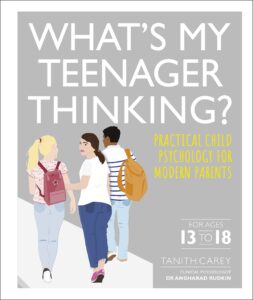 This book is a bible for parents of teens and offers practical, simple advice for handling over 100 everyday scenarios. It's cleverly split into chapters covering teens at the ages of 13-14, 15-16 and 17-18, giving parents a guide that will take them right through the rollercoaster teenage years. Each chapter covers a variety of ways to deal with topics and issues your teen may face, such as periods, arguments, crushes, sex and mental health, taking you through the various stages of puberty and beyond. It's written in a way that's simple and straightforward to understand and the design is clean and attractive. It's a great book to dip in and out of when you need a quick blast of advice on how to handle a particular situation.
The Book You Wish Your Parents Had Read (and Your Children Will Be Glad That You Did)
Phillipa Perry
Available here https://www.amazon.co.uk/Book-Wish-Your-Parents-Children-ebook/dp/B07GRBB9WQ/ref=zg_bs_362478031_1?_encoding=UTF8&psc=1&refRID=YXFVMGZW8DZY0SXA3G02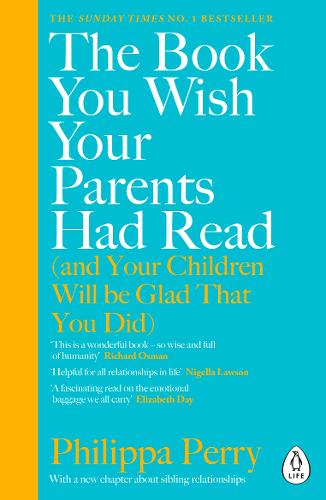 In this Sunday Times bestseller, leading psychotherapist Philippa Perry reveals the vital do's and don'ts of relationships. This is a book for us all. Whether you are interested in understanding how your upbringing has shaped you, looking to handle your child's feelings or wishing to support your partner, you will find indispensable information and realistic tips in these pages. Philippa Perry's sane, sage and judgement-free advice is an essential resource on how to have the best possible relationships with the people who matter to you most.
Blame My Brain – The Amazing Teenage Brain Revealed
Nicola Morgan Available here https://www.amazon.co.uk/Blame-My-Brain-Amazing-Revealed/dp/1406346934/ref=as_li_ss_tl?ie=UTF8&linkCode=sl1&tag=mumsnetbookclub-21&linkId=b362ec6e772290a244eaf1e5d2df1dce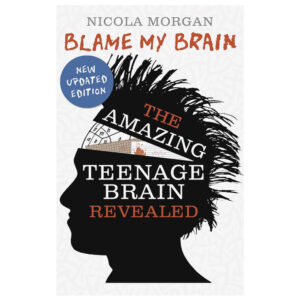 Contrary to popular (parental) opinion, teenagers are not the lazy, unpleasant louts they occasionally appear to be. During the teenage years the brain is undergoing its most radical and fundamental change since the age of two. Nicola Morgan's carefully researched, accessible and humorous examination of the ups and downs of the teenage brain has chapters dealing with powerful emotions, the need for more sleep, the urge to take risks, the difference between genders and the reasons behind addiction or depression. The revised edition of this classic book contains important new research, including information on mirror neurons and their effect on the teenage brain.
How To Talk So Teens Will Listen & Listen So Teens Will Talk
Adele & Elaine Faber & Mazlish Available here https://www.amazon.co.uk/How-Talk-Teens-Will-Listen/dp/1853408573/ref=as_li_ss_tl?ie=UTF8&linkCode=sl1&tag=mumsnetbookclub-21&linkId=737a48a2f8b29315c75d360ef352c4a4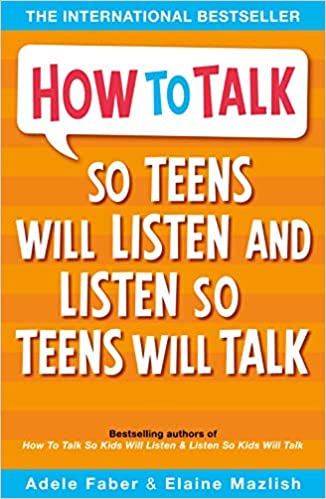 Filled with straightforward advice and written in their trademark, down-to-earth style sure to appeal to both parents and teens, this all-new volume offers both innovative, easy-to-implement suggestions and proven techniques to build the foundation for lasting relationships. From curfews and cliques to sex and drugs, it gives parents the tools to help their children safely navigate the often stormy years of adolescence.
Get Out Of My Life… But First Take Me & Alex Into Town
Tony Wolf & Suzanne Franks Available here https://www.amazon.co.uk/Get-Out-Life-bestselling-teenagers-ebook/dp/B0050U8BH4/ref=zg_bs_362478031_17?_encoding=UTF8&psc=1&refRID=K2E72X84A6ZQGR2VY1D1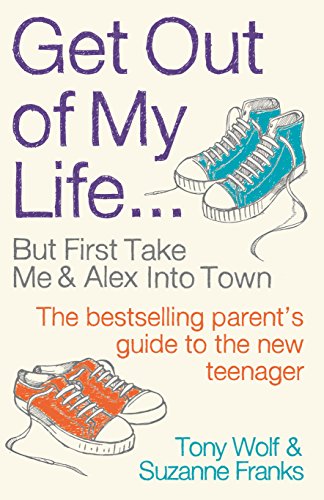 Witty, enjoyable and genuinely insightful, Get Out of My Life is now updated with how to deal with everything from social media to online threats and porn, as well as looking at all the difficult issues of bringing up teenagers, school, sex, drugs and more. But it's the title of the second chapter, 'What They Do and Why' that best captures the book's spirit and technique, explaining how to translate teenage behaviour into its true, often less complicated meaning.

One key mistake, for instance, is getting in no-win conflicts instead of having the wisdom to shut up when shutting up would be the most effective, albeit least satisfying, thing to do. Another is taking offence when the teenager views you, the adult, as idiotic. And there's advice on what to do when this happens.