Young people are under intense pressure to achieve in the academic sphere. Student mental illness on campuses across the UK is at an all-time high. (1) There is enormous pressure on students to perform better than their peers and attain the grades to get into a top University. Students worldwide are reporting increasing mental health problems to clinicians across the world, with as many as one in five University students having a diagnosable mental health disorder. Is academia the best course for the majority of young people? (2)
Many of us have heard that to do well in life; we need to get good grades, attend a good university and graduate with a degree that would give us a 'leg-up on the competition'. Although there has been a growing number of people attending University, this may be about to change. Rising costs of living, University fees and a job market saturated with graduates can be daunting to anybody who isn't sure that they want to go to University.
The growing mental health epidemic speaks to the harmful effects this pressure has on young people. The student experience is not for everybody. Forcing yourself to attain academic excellence at the cost of your health and well-being, can be an unhealthy trait known as 'perfectionism'. Psychologists Gordon Flett and Paul Hewitt suggest that young people today are dealing with pressure to be perfectionists. (3)
Perfectionism breaks what relationships make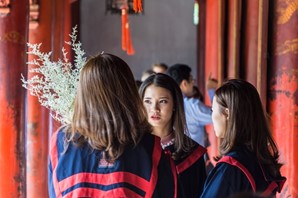 Perfectionism is different from being highly-motivated. It is irrational and often nurtures an unhealthy amount of self-criticism. Perfectionists grow with the single-minded expectation of correcting every last imperfection, no matter the cost to their health or well-being. In an education system that caters to perfectionism, not to meet the high-standards for other peoples' approval.
Over the past three decades, researchers have discovered that perfectionism can create many issues on your path to success. Instead of being a trend commonly seen in high-achievers, perfectionism amplifies mental health issues in people and is being treated as a growing problem to mental health, by researchers. A study focused on Australian and American adolescents found that three out of ten high-schoolers display some form of unhealthy perfectionism. (4)
In recent years, a growing body of research points to other factors heavily involved in your success and overall mental well-being. In 2017, Harvard found that our relationships and how happy we are in our relationships significantly impacted our overall health. Tending to your relationships is a form of self-care. Good relationships can keep us content and healthy. (5)
The Harvard study is one of the world's most extensive adult life studies, having started back in 1938. Following 724 men, the study looked at their work, home lives and health. The people who fared the best were those who leaned into relationships with family, friends and their community. After gaining thousands of research data pages, there were three key lessons you can learn about what makes a successful and happy life.
Social connections are good for your health
People with deep social ties to their family, friends and community are happier, physically healthier and longer-lived than people who are less well connected. Keeping to yourself and experiencing loneliness can be toxic to your mind and body. The head researcher, Waldinger, pointed out that people can feel lonely in a crowd of people.
The quality of relationships matters more than quantity
When it comes to friends, the quality of close relationships affects your well-being more than the number. Having healthy relationships is more important than commitment alone. Living amid conflict can have a disastrous impact on your health, whilst good friendships can buffer us from life's hardships. Those in happy relationships did not experience a decline in their mental-health on days where they experienced high levels of physical pain.
Good relationships protect your brain
Waldinger explained that good relationships could improve your physical and emotional health, in addition to sharpening your memory. People who feel they can rely on their partner and friends have a sharper and longer-lasting ability to remember information.
Alternative paths to a successful career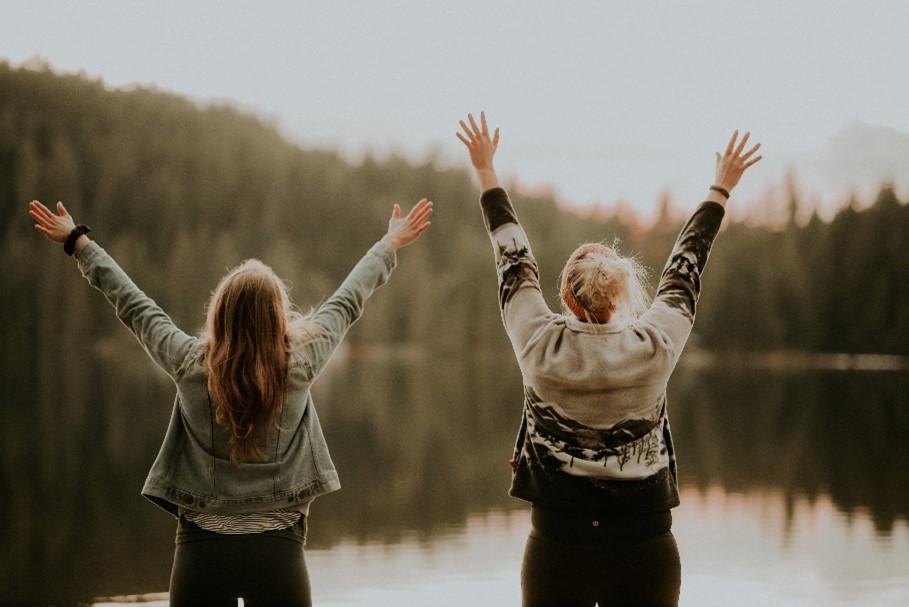 The path to a successful life does not have to include University. Many people see University degrees as essential for getting a job, despite having no passion for the course they end up taking. With student debt at an all-time high, what are the alternatives to a successful career?
Research carried out in 2014 found that over half of undergraduates are working in jobs that do not require a degree. (6) The numbers show that in a marketplace filled with undergraduates, a degree is not valuable on its own and it cannot guarantee success. There are options available to people without a degree.
Vocational or other specialized training at trade schools can boost your prospects, especially if you already know what job you want to pursue. Depending on the field of work that interests you, researching the credentials can separate you from the competition. Learning newer, in-demand skills can be a perk of getting on-the-job training. Many entry-level jobs offer training courses to boost your skills. Although landing a job will not guarantee development, you can benefit yourself by proactively pursuing training and learning opportunities.
Whether you get a degree or not, volunteering and internships are beneficial when looking to gain the necessary experience for a job you want to land. In some fields, work experience comprises one of the most valuable assets a person can possess. Showing examples of work from your portfolio can demonstrate your value to a potential employer.
Some job websites, like FlexJobs, offer skill tests designed to help people gauge their professional strengths and abilities. These skill tests can be invaluable for learning more about the opportunities that exist in the job market, suited to your skillset. Having a firm grasp of your aptitudes can make finding a career easier when you can be sure it matches your interests.
Academia is not a one-size-fits-all solution for mental and physical well-being. The body of research shows that many factors influence your overall happiness. Understanding your unique goals and aspirations can help you to carve your path to success. Please see the references below for more information about the research included in this article.
References
Thorley, C. (2017). NOT BY DEGREES IMPROVING STUDENT MENTAL HEALTH IN THE UK'S UNIVERSITIES Institute for Public Policy Research. [online] . Available at: https://www.ippr.org/files/2017-09/1504645674_not-by-degrees-170905.pdf.
World Health Organization (2017). Depression and Other Common Mental Disorders Global Health Estimates 3 DEPRESSION AND OTHER COMMON MENTAL DISORDERS: GLOBAL HE ALTH ESTIMATES. [online] . Available at: https://apps.who.int/iris/bitstream/handle/10665/254610/WHO-MSD-MER-2017.2-eng.pdf.
Drake Baer (2017). Here's The Profound Psychological Shift That Frees People From Perfectionism. [online] Medium. Available at: https://medium.com/thrive-global/heres-the-profound-psychological-shift-that-frees-people-from-perfectionism-290dc09ad73 [Accessed 9 Feb. 2021].
Sironic, A. and Reeve, R.A. (2015). A combined analysis of the Frost Multidimensional Perfectionism Scale (FMPS), Child and Adolescent Perfectionism Scale (CAPS), and Almost Perfect Scale—Revised (APS-R): Different perfectionist profiles in adolescent high school students. Psychological Assessment, [online] 27(4), pp.1471–1483. Available at: https://pubmed.ncbi.nlm.nih.gov/25984636/ [Accessed 9 Feb. 2021].
Mineo, L. (2017). Over nearly 80 years, Harvard study has been showing how to live a healthy and happy life. [online] Harvard Gazette. Available at: https://news.harvard.edu/gazette/story/2017/04/over-nearly-80-years-harvard-study-has-been-showing-how-to-live-a-healthy-and-happy-life/ [Accessed 9 Feb. 2021].
Ratcliffe, R. (2014). Will doing a master's get you a better job? Well, maybe…. [online] the Guardian. Available at: https://www.theguardian.com/education/2014/apr/14/will-doing-masters-get-you-better-job [Accessed 9 Feb. 2021].