Check out our handy hints and tips to travel safely…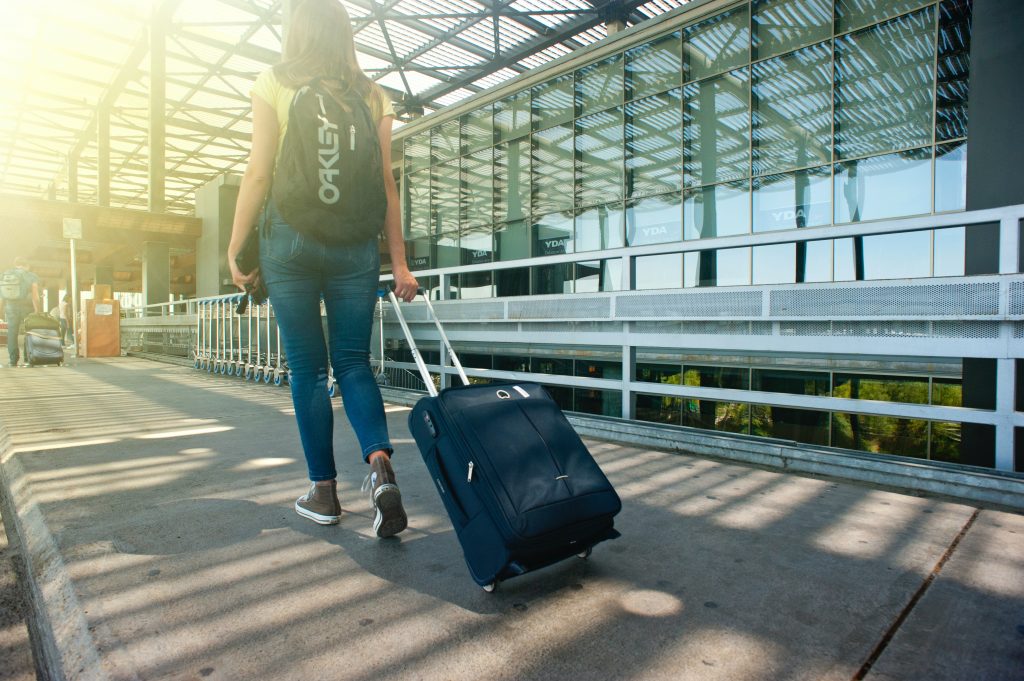 Your first ever holiday without parents can feel like a rite of passage. A whole week or two relaxing and having fun in the sunshine with all your friends – what could be more exciting?! It can also feel a bit overwhelming and you may have some anxieties about travelling and holidaying without parental supervision. From booking your trip and activities to deciding what to pack and whether you need travel insurance (spoiler alert: you most definitely do!), we've created this handy guide to keep you right:
Booking Your Trip
It's very easy to get caught up in the excitement when it comes to choosing and booking your flights and trips so take a moment to properly consider everything before making any commitments. It can be costly to make any changes to your holiday should you need to, so it's important to get everything right from the get-go. Ask an adult you trust to help you book and always use a reputable airline to avoid falling victim to fake travel deals and holiday scammers. Another good tip is to use a reputable travel agent – always check their credentials and read customer reviews first!
If you're booking a package holiday, look for the ATOL Protection logo – this protects you from losing money should the company go bust. Keep a look out for hidden costs during the booking process – what may seem like a low-cost holiday at first can quickly increase in price once transfer, luggage and fees are added. Read everything carefully as you go and take extra care when entering details such as your name, date of birth and passport number. These details need to be an exact match to what's on your passport. If you do make a mistake, it could cost you – many airlines charge for name changes and edits to bookings.
Speaking of passports, it's really important to double-check that your passport is valid for travel. If you have a soon-to-be expired passport, you need to check online to see if the country you are travelling to will accept it – some countries require a certain amount of time left on a passport before allowing you in. You can check entry requirements for your destination here: https://www.gov.uk/foreign-travel-advice
Use websites like TripAdvisor to check out reviews for the hotel you're thinking of booking. Reading first-hand accounts of fellow travellers' experiences is a good way to gauge if this hotel is the right place for you and your friends.
Before You Go
Get yourself travel insurance. This is an absolute must for anyone travelling abroad. Should the worst happen, you'd want to know that you are covered for any medical treatment you might need. Travel insurance doesn't cost the earth and it can quite literally save your life – use a comparison website such as Compare The Market or MoneySuperMarket to search for the best deals.
Make a note of your flight details, insurance policy, hotel address and itinerary and give it to a parent or guardian. Keep an electronic copy for yourself – you never know when you might need it.
Be aware of any potential charges you could face when you're abroad, such as mobile roaming charges, tourist charges and bank card fees. Unexpected charges can spoil your trip and leave you short on spending money. Make a plan of how much spending money you think you'll need and try to set yourself a limit on how much you'll spend each day – this can be tricky to stick to once you're away and in the swing of things but you don't want to run the risk of running out of money before the end of the holiday.
Last but not least – weigh your case before you head off! You don't want to get hit with costly excess baggage fees at the check-in desk.
Travel Tips
Whether you're flying, sailing, driving or heading off on the train, it's important to be aware of your surroundings and keep your valuables and luggage safe. Never openly display cash and keep important documents and your passport safely stored on your person.
Be aware of your airline's check-on times and give yourself plenty of time to get to the airport. If there are roadworks on your route or the traffic is especially busy, you may need to adjust your departure time to make sure you won't run late. Most airlines allow you to check in online before you depart so be sure to do that and save yourself time at the airport.
Quick Dos & Don'ts
Don't be afraid to ask airline staff for help if you need it – they will be happy to point you in the right direction.
Do find a seat near your departure gate. You don't want to have to run the length of an airport when you hear the boarding call over the tannoy!
Do keep a note in your phone with emergency contact details.
Don't overload your carry-on – travel light and save your back!
Do use the safe (if you have one) in your hotel room to store your valuables.
Don't accept drinks or anything else from strangers.
Do keep your boarding pass and passport on you at all times. You'll need it at various points throughout the airport.
Do stay hydrated and seek shade if the sun gets too hot. Make sure you wear plenty of sunscreen to keep your skin safe – and to avoid a painful trip to A&E.
Do keep in touch with a parent/guardian throughout your trip.
Do ask hotel staff if you need help with anything.
Do take some time out if your friends start to get on your nerves. It's normal to get irritated or frustrated when you spend so much time with someone. It's OK to take some time for yourself but don't wander off on your own.
Do stick together and look out for one another. There's safety in numbers. If you or your friends feel intimidated, harassed or scared at any point when out in the pubs and clubs, tell the bouncers or manager and ask them to deal with it.
Do make sure you pack the right clothes for your trip. Check the weather forecast before you go and be sure to include comfortable shoes.
Do be careful about how much alcohol you drink. Binge-drinking while on holiday can lead to you getting hurt or worse. Drink plenty of water in-between alcoholic drinks, swap cocktails for mocktails, and pace yourself. Keep an eye on your friends, too.
Do practise safe sex if you have a holiday romance to protect yourself from STIs or unwanted pregnancy. It's a good idea to pack condoms if you're planning on having sexual intercourse when you're on holiday. Read more about contraceptive options here.
Always remember the importance of consent – informed consent means that both the people are choosing to have sex and neither party feels pressured into doing something they don't feel comfortable doing. You can read more about consent here.
We hope this guide helps you have the best holiday ever! Stay safe, have fun, and enjoy your very first holiday with your mates.