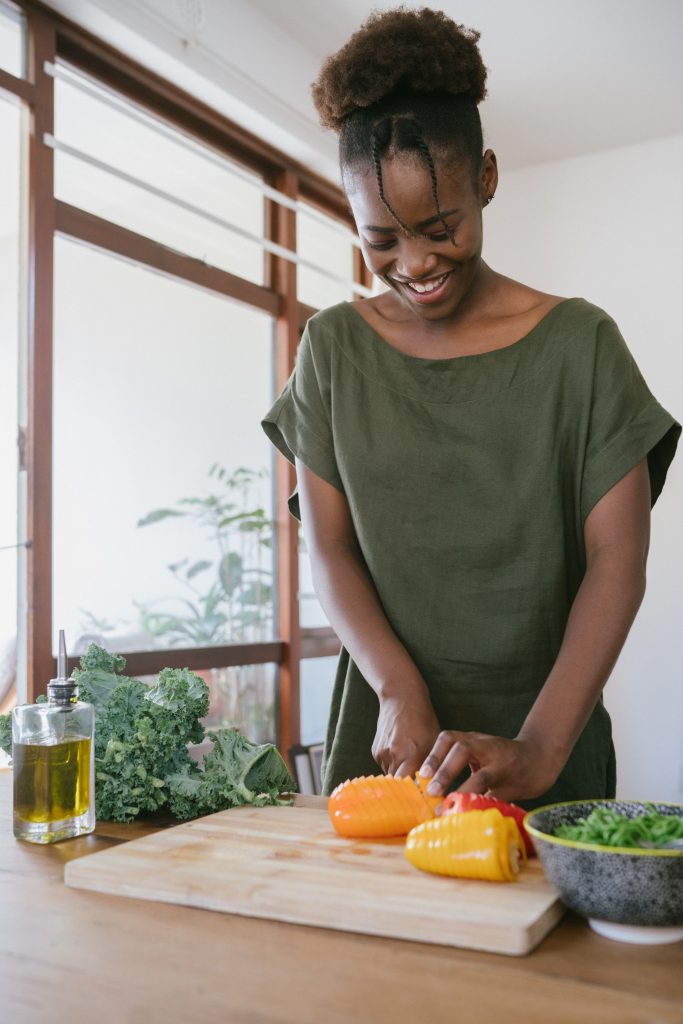 Tips and ideas to help you eat healthy, nutritious food on a tight budget.
Many people across the UK are struggling with their shopping bills as prices continue to soar and it's becoming more and more difficult to afford healthy, nutritious food. We've pulled together some helpful tips and suggestions to help you make the most of your money when planning and preparing healthy meals, as well as ideas for cheap yet tasty foods that will keep you feeling fuller for longer.
Plan your meals and shopping list in advance to help you stick to the essentials when you do your regular shop. This helps to keep costs down and helps reduce possible waste and impulse buys.
Opt for low-cost nutrient-dense foods and ingredients where possible to give your body the best fuel. Nutrient-dense foods such as eggs, fruits, vegetables, whole grains, seafood, lean meats, nuts and beans contain lots of vitamins, healthy fats, minerals, complex carbohydrates and lean protein to give your body everything it needs.
Potatoes are affordable, nutrient-dense foods and a great base for many different meals. You can batch cook a load of baking potatoes in the oven to save money and time and then freeze the rest to eat later. Rice, as well as fresh, frozen or tinned vegetables or grains can help eke out a meal to stretch food further.
Batch-cooking can help save you money – and time! A big pot of soup or chilli, for example, can be divided into portions and popped in the freezer once completely cooled.
Try to buy cupboard staples such as tinned beans and veg in bulk, whenever possible, to get more for your money.
Choose own-brand products – they are a lot cheaper than brand names and usually taste just as good! ASDA have recently launched their Just Essentials range, a wide selection of low-priced foods and products, and most major supermarkets have similar own-brand options. These budget-friendly ranges can make a huge difference to your weekly shopping bill.
Never shop on an empty stomach – you'll end up picking up things you crave rather than the foods you need.
Look around for cheap recipe ideas on the internet. There are lots of yummy, low-cost ideas out there if you know where to look. Good To Know have lots of budget recipes here https://www.goodto.com/food/recipe-collections/cheap-family-meals-33813 and Jack Monroe, otherwise known as the Bootstrap Cook, has a ton of low-cost recipes and tips here. https://cookingonabootstrap.com/category/recipes-food/
Check out the Too Good To Go app – this helps you search for low-cost unsold food from local restaurants, shops and eateries near you. You can often find delicious foods and meals for a very low price, plus you're doing your bit to combat food waste. Learn more here. https://toogoodtogo.co.uk/en-gb/consumer
Wonky veg is often cheaper than 'regular' veg – there's absolutely nothing wrong with these vegetables, they just aren't as 'pretty' and so are priced cheaper.
Getting your five-a-day can be tricky on a budget but things like bananas, frozen or tinned fruit and veg, or cheap root vegetables like carrots and cabbages can help you reach your target without breaking the bank.
Sign up for store incentive cards such as Tesco Clubcard to help you save money and collect coupons and discounts.
Reduce food waste by cooking any fresh ingredients with a short shelf life first. You can always freeze them once cooked. Wilting veg can be given a second lease of life in a hearty warming soup or casserole.
Check out the reduced section in your local supermarket. You can often find a great bargain such as a large packet of mince with a short date or a big bag of veg for a pot of soup.
Leftover meats, fish and veg can be put to good use in curries, soups, stir fries, omelettes and casseroles. Add in rice, noodles, potatoes or more veg to bulk out meals. You can find lots of leftover recipes here. https://www.lovefoodhatewaste.com/foods-and-recipes?f%5B0%5D=type%3Arecipe
No-one should ever have to go hungry. If you're struggling to put food on the table, please reach out for help. Food banks are available all over the UK and can provide emergency food, toiletries and supplies to those in need. You usually need to be referred to a food bank before you can use it. To get referred, you can visit or call your local Citizen's Advice centre or talk to someone at school. Your local council may also be able to help. Once you have been referred, you will be given a voucher to take to your nearest food bank where you will be given a food parcel. You can find your nearest food bank here: www.trusselltrust.org/map
For more support and advice about food poverty, click here.