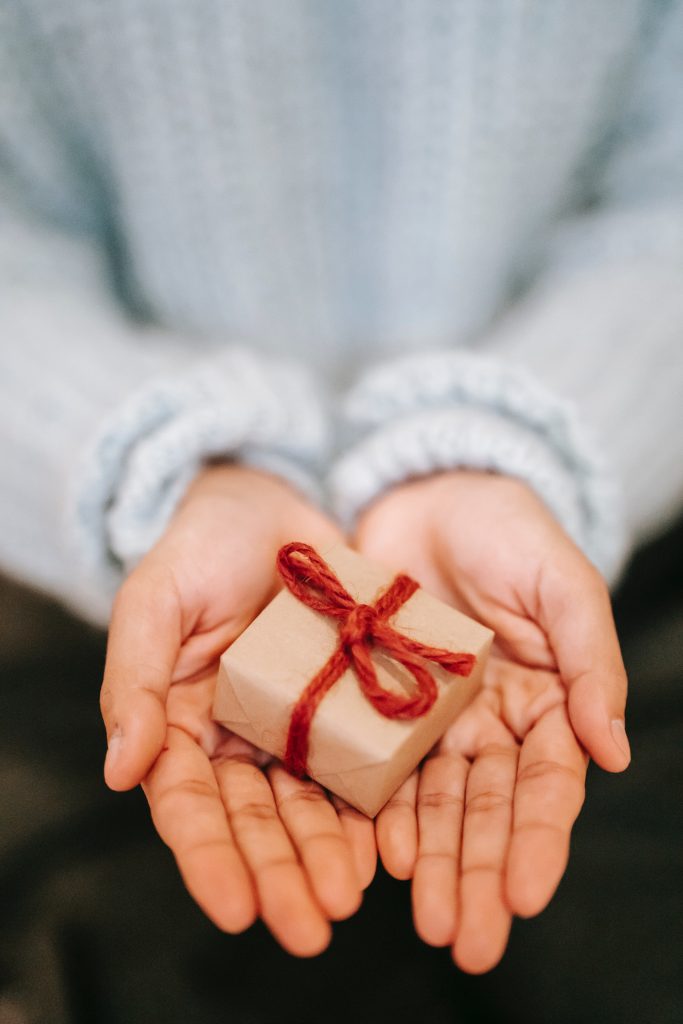 20 affordable or free gift ideas for this Christmas…
Christmas this year is going to be a time of stress, worry and anxiety for many. With inflation rising and energy bills at an all-time high, the cost of living crisis is affecting nearly every single UK household. Christmas will look very different this year for many families across the country and a common concern we all share is how we are going to afford gifts for our families and friends.  
If you are worrying about this, please know that you are not alone. It's important to prioritise your mental health and wellbeing, as well as your physical health this Christmas. If that means explaining to family that you can't afford to buy presents or that you need to cut back on how much you spend on gifts because you need the money for bills, then please don't feel ashamed or embarrassed. Many thousands of households are experiencing the exact same struggle, and everyone is feeling the pinch, some more so than others. The important thing is to speak up if you're struggling and to seek support from family and friends or from organisations such as your local food bank, Samaritans or Citizen's Advice (we'll list contact details at the bottom of this article). Please don't suffer in silence. There is help out there to give you the support you need this Christmas and beyond.
The good news is you can still give gifts this Christmas, without spending a penny or without breaking the bank. Remember, the number one gift you can give a loved one is YOU. They would much rather have you and your love in their life than a wrapped gift. You are the best gift you can give! With that in mind, let's look at a few gift ideas you can bestow on the special people in your life…
FROM ME TO YOU
Create an IOU (I Owe You) voucher book of your own to give to someone you love. These are no ordinary vouchers – these are mini promises of you giving your time or effort to someone else for them to 'cash in' at a later date. Voucher ideas could include:
IOU A lunch date! I'll cook.
IOU One cuddle.
IOU Walking the dog.
IOU Wash the car.
IOU I'll cook dinner.
GAMES' NIGHT
Give the gift of a games' night! Make your own invitations and play host to a night of family fun. Dig out your family's favourite board games or create a quiz and rustle up some snacks to munch as you play/argue over Monopoly, shout out crazy answers, or try to figure out if it was Colonel Mustard in the library with the candlestick.
MEMORY LANE
Go through your old photos and create a memory scrapbook or photo album to gift to someone you love. Include photos of special moments in their life to create a bespoke gift that will touch their heart.
WRITE A LETTER
The feeling of receiving a handwritten letter from someone you love is just the best. Write individual letters to the people you love and tell them why they mean so much to you. Beautiful words are a gift that will live on in their memory and heart forever.
MAKE A KEEPSAKE
If you're handy with a needle and thread or are feeling crafty, why not make a personalised keepsake from old clothing? You can use old baby clothes or a much-loved but raggedy pair of pyjamas to fashion something new to gift. Discover 50 things you can make from old clothes here: https://www.goodhousekeeping.com/home/craft-ideas/g4281/old-clothes-diy-projects/
COOK A SPECIAL MEAL
This one isn't free but if you have some money to spend, you can cook a special meal for someone on a budget. Make it extra special by dimming the lights, lighting a candle and playing some music on low in the background. Bootstrap Cook has lots of tasty ideas for cooking on a budget – find lots of great, budget-friendly ideas here: https://cookingonabootstrap.com/
BAKE A CAKE
Again, this one will require some spend but you can bake a tasty cake on a shoestring or with the ingredients you may already have in your kitchen. If you have the money, you can purchase a festive cake tin from a low-price store like Poundstretcher or B&M to store and then gift your cake in. Discover low-cost baking ideas here: https://www.bbcgoodfood.com/recipes/collection/cheap-baking-recipes
SHARE YOUR SKILL
If you have a talent or a skill, why not give this as your gift? You can teach someone else how to play guitar, for example, or use your drawing talents to sketch a portrait of someone you love.
REGIFT
There's no shame in regifting something you once received but don't use or need – just be careful not to regift to the person who originally gave you the present! We all need to do our bit to recycle and reduce waste – regifting something that's simply gathering dust in your cupboard is the perfect way to do just that!
OFFER A HELPING HAND
We all need help every now and again. This Christmas, why not offer to help someone out with housework, gardening or decorating the house? Or visit a vulnerable neighbour or relative and ask if there's anything you can do for them to help lighten the load. Helping others is the true spirit of Christmas and it doesn't cost a penny.
We hope these ideas help lessen the stress you may be feeling about giving gifts this Christmas. If you need emotional or financial support, please reach out for help. The below organisations may be helpful:
Find a foodbank: https://www.trusselltrust.org/get-help/find-a-foodbank/
Citizens Advice: https://www.citizensadvice.org.uk/
Samaritans: https://www.samaritans.org/?nation=scotland Or call 116 123 for free. Samaritans are open 24/7, 365 days a year.
Help for Households: https://helpforhouseholds.campaign.gov.uk/?gclid=CjwKCAjwzY2bBhB6EiwAPpUpZgA3ixkLBajRN_fveydNE2I6riEh1BEV1USb2mBwodDeVaDgd79MgBoCwo8QAvD_BwE&gclsrc=aw.ds